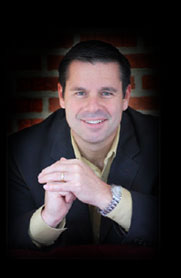 What the Critics are saying
"... The premise is superb. The Point Guard showcases his talent as a storyteller. Sprague has an ear for realistic and rapid dialogue that progresses the story, reveals characterization, and creates a wonderful dynamic between characters.
-ForeWord Magazine
"...It's a fast-paced book, rarely pausing for a breather … The Point Guard is a quick read, with plenty of twists and turns..."
– popculturemadness.com
"... a pot boiler of a political thriller ..."
– Kathleen Keane, The Daily Local
"... fast paced action keeps the reader highly entertained. Potential big screen story ..."
– Janice Martin, Golf Cape Cod
"Good yarn! This book calls for a follow up and soon. Something for everyone ..."
– Charlie Montgomery, former editor National Enquirer, Philadelphia Bulletin
"... a gripping, tense story ... There are plots within plots that keep the reader engrossed in the story. Ed paints great word pictures with incredible detail. Suggestion: Read this intriguing novel BEFORE it becomes a smash hit movie!"
– Rick Woodson, Award winning columnist
"... a strong, intricately plotted book about criminal intrigue in a politically corrupt world. The book is a page turner that will keep a reader wanting to know what happens next."
– ECI
Reader Reviews
"It was absolutely one of the best whodunits I have ever read. I loved it.
Damn Ed, Could you get any more action on paper!"

– M.J. Simms, Pennsylvania
"It's 4:25 AM, and I just finished reading your novel. What a yarn!
It's a page-turner, and obviously, it kept me up all night. Congratulations on weaving a taut, suspense-laden story full of twists and turns. You deserve all the success and accolades that have come and will continue to come your way. Thanks for creating and sharing a great story!"

– Aloha, George Kagawa, Hawaii
"I just finished the book and I LOVED it. When can I expect the next one?
Talk about not being able to put it down. There were nights that I couldn't stop reading! I am going to send a link to all my reading friends and maybe we'll be able to get it on the Best Seller list." "Good luck!"

– Karen Rogowski, New York
Couldn't put it down!

New author really hits a home run. I was referred to this new book by a friend, and found that once I started reading The Point Guard, I had to finish. If you like Grisham or Flynn, you will love this book. Thought provoking and insightful views of our legal system and its shortcomings and the political mayhem involved.

I have already recommended this book to three of my closest friends who I know appreciate a realistic novel.

Great Job Mr. Sprague!

– Golfin Dad
Great plot, fast moving with unexpected twists and turns.
This book would make a great movie! RJFoster

– R. John Foster "caveman", Philadelphia, PA
Extra Points to The Point Guard for Being a Real Page-Turner!
Be prepared to read this book in one sitting or over a weekend. It's tough to put down once you start reading. Whether you agree with it or not, the Point Guard system developed by the main character, Mike Lane, is an interesting idea. In the book, it acts almost as the "Macguffin" around which all the action centers. There is murder, mystery, romance, political intrigue even a great local setting for those of us in the Philadelphia area. You can't help but turn the page to see just exactly this thing resolves itself or does it really end at all? You'll have to read it yourself to find out. Congratulations to Mr. Sprague on a great first novel. While it's still fairly new on the shelves, I have a feeling The Point Guard will be earning points through word of mouth and will soon be the talk of the town. Order your copy today...it's a great read.

– E. J. Lain, Broomall, PA
I had a hard time putting it down.
I am a fan of romance, mystery, and political suspense novels and I have to say that this book covered it all. There was PLENTY of mystery sprinkled with romance as well. I found all the twists and turns to be intriguing. It is a real page turner. I had a hard time putting it down. The fact that it is based in Philadelphia made it even more fun (being a Philly girl). I also think that author Edwin J. Sprague may have something with this "point system". I whole heartedly recommend reading this book!! It won't take long (you won't be able to put it down). I am looking forward to reading more books by this author.

– M. McCarron, Norwood, PA
Extremely suspenseful, with many twists & turns, A MUST READ!
This book had captured my interest from the start, it was thrilling, full of suspense, romantic and thought provoking. I had a hard time putting the Point Guard down. It was Well Written! I enjoyed the setting in Philadelphia, it was quite exciting being familiar with all the different places that were mentioned in the book. This is definitely a read that will bring great amount of discussion to my book club.

– Jennifer Tecco, Springfield, Pa
I truly enjoyed reading The Point Guard!
There were many unexpected twists and turns in the plot which held my interest throughout the book. It contained mystery, suspense, surprise, along with a touch of romance. It was an interesting plot which was written in a way that I found myself anxious to see what was going to happen next - and I never guessed it right! Being from Philadelphia, I also enjoyed some of the references made to the city. Excellent book!!

– Linda O, Philadelphia, PA